This link is to Susan Colson's biological nurturing page. A great piece on laid back breastfeeding.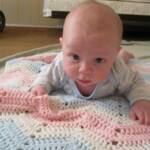 I now offer breast pump rentals and purchases for moms who are in immediate need of a pump. 

I can also offer scale rentals and purchases for those babies who just need to be monitored a little closer.  My rates are the lowest in the area for both of these services. Pumps are $50.00 per month, scales are also 50.00 per month.

With the changes that have been made by the Affordable Care Act more mothers are able to have lactation care covered by insurance as preventive care. I provide my patients with a coded insurance  form to use with your insurance company for reimbursement.  For more information about getting visits and equipment covered see here.